It is so exciting to embark on a new icon. While it fills us with anticipation and hope, it also instills a sense of calm and interior quietude as we work to bring the icon to life. This icon will be completed "atelier-style" by student iconographers from the Trinity Iconography Institute under the supervision of Father Jon Buffington, our Master Iconographer, and Ania Kocurek-Williams, the Assistant Iconographer.
On our first day, we prepared the icon board with an overall wash of egg tempera in golden ochre. This preparatory step enables the gesso to better accept pigment.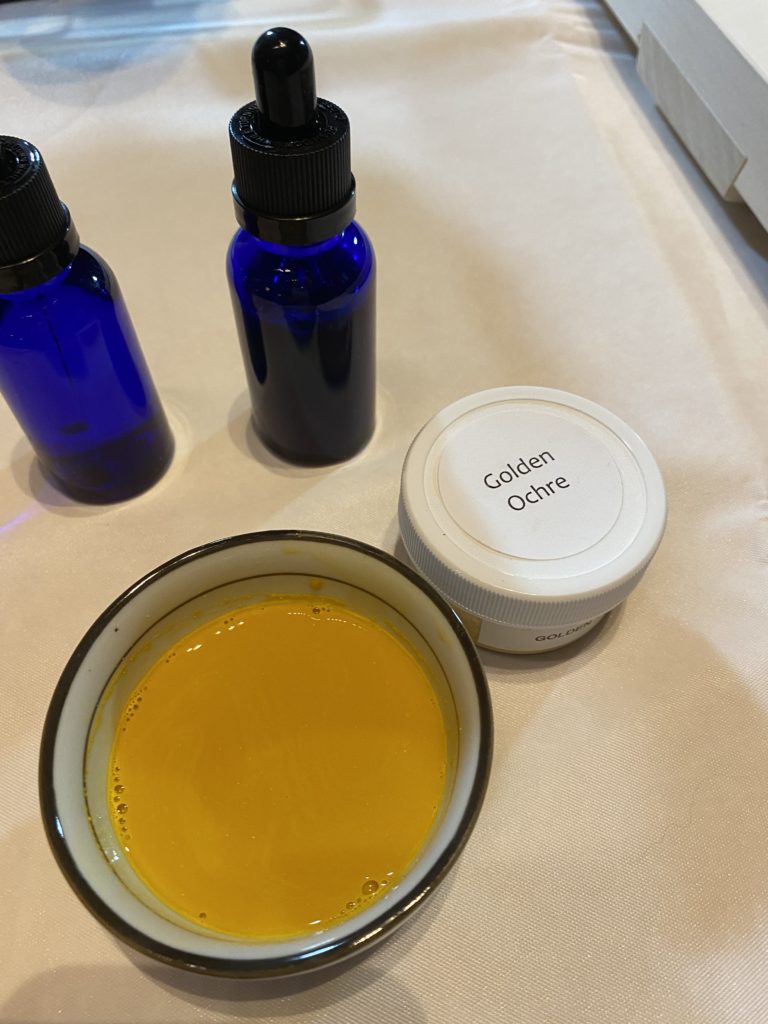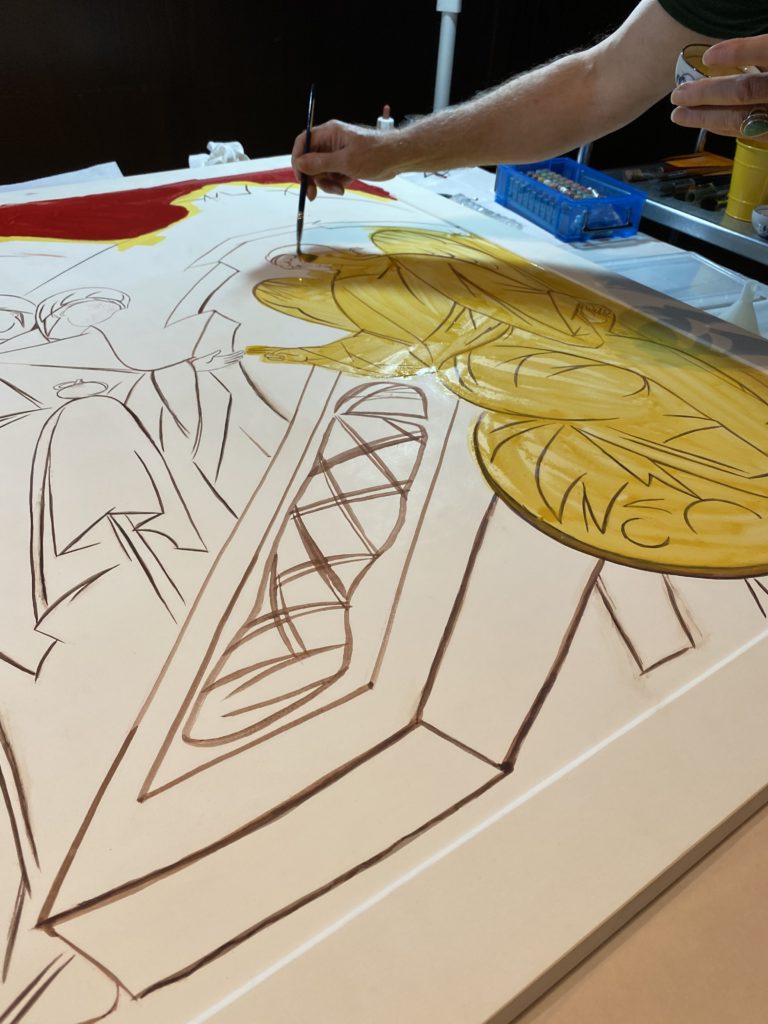 Egg tempera is applied in many thin transparent glazes. This icon may have anywhere from 30-40 layers of pigment. Dean Nathan LeRud was our first iconography student to apply pigment from the palette of colors to the panel.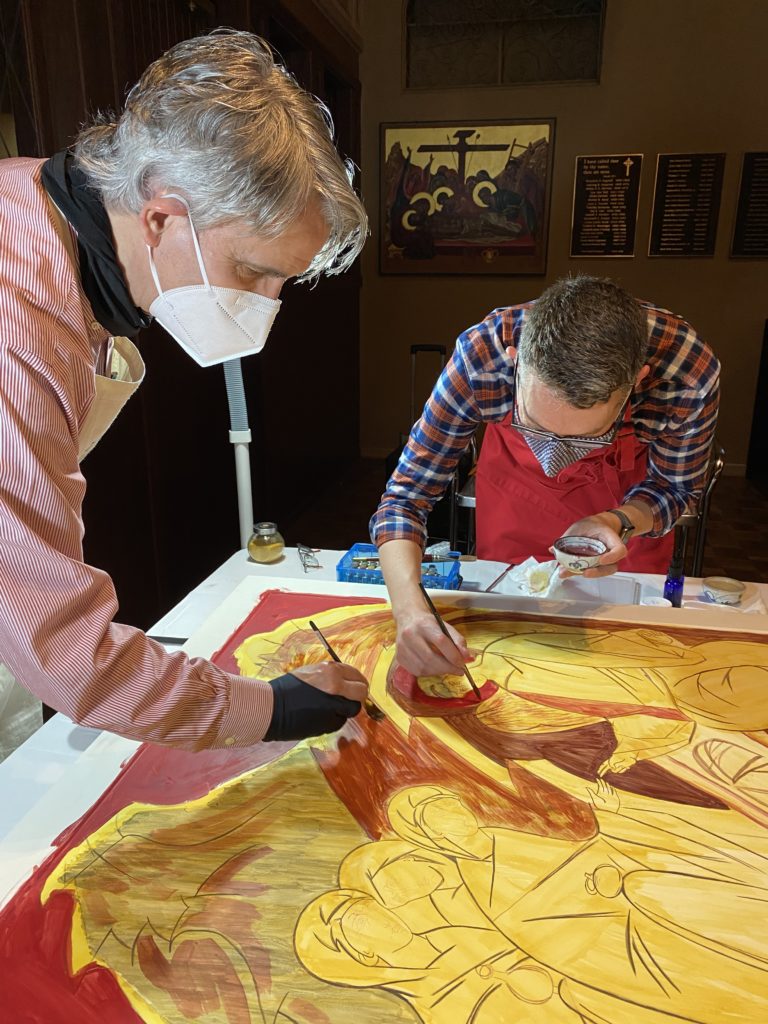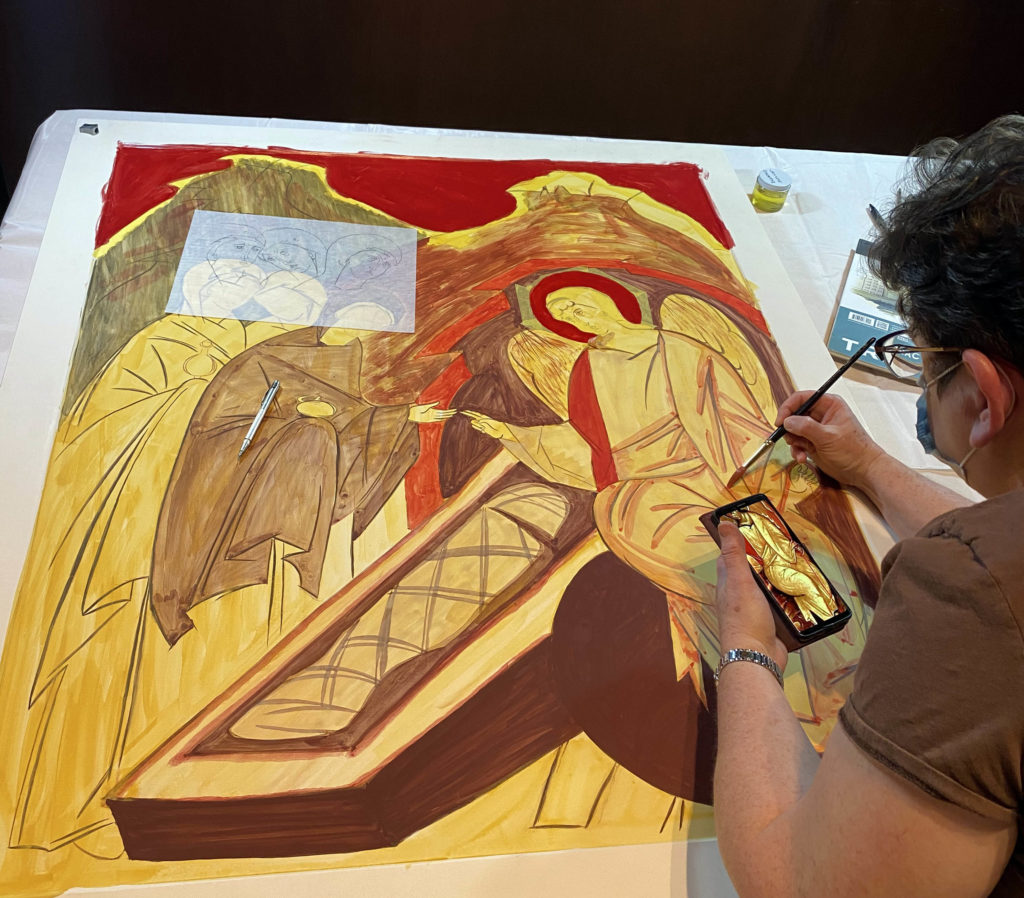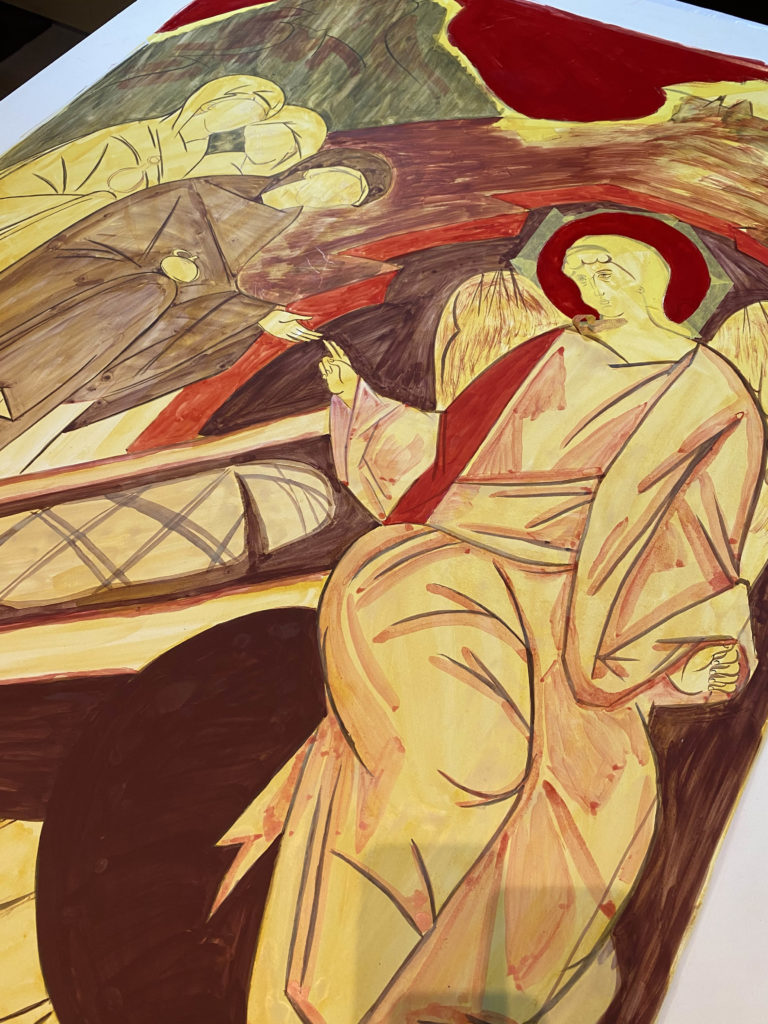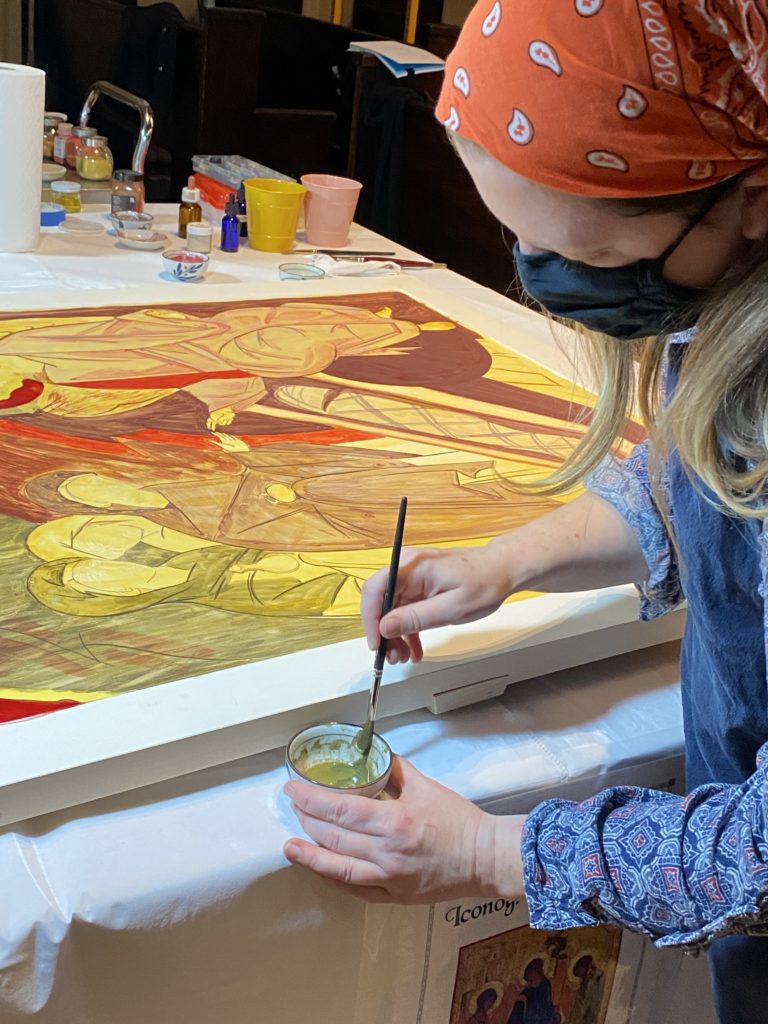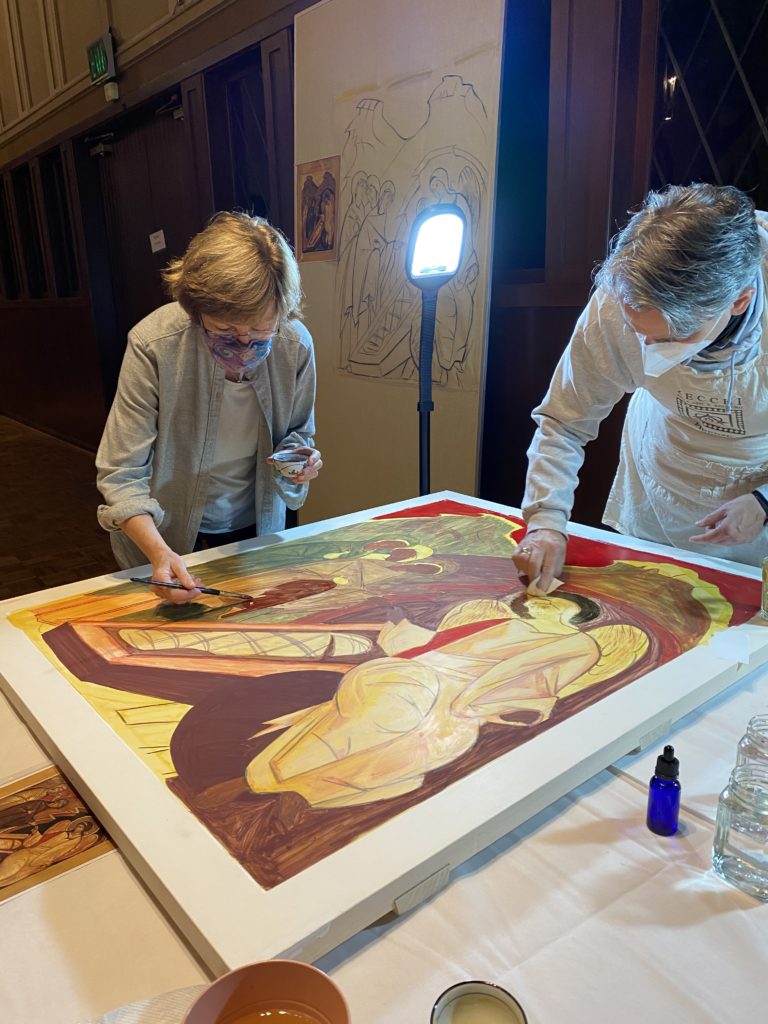 We ended the week with the underpainting – the first coat of many pigments to come.