Students continue to work on the Myrrh Bearing women.
Listening to the Cathedral organ while painting on the icon is a blend of two perfect worlds! Laurie Muench, one of our advanced students, is giving the mountains a wash of Italian Warm Ochre — a beloved pigment that our iconography students all knowingly refer to as the healing balm of pigments. Italian Warm Ochre as a wash, unifies pigments and adds warmth. Laurie is using a technique to recreate the randomness in landscape scenery, while Fr. Jon continues to paint facial "masses" that create fullness and life in the iconographic style.
Christine continues to work on the 3rd Mary's garment (far left in photo below), the base of which was Verdaccio scuro with successive midlights of Verdaccio chiara, Titanium buff and Titanium white, relining garment folds and creating shadows with a blend of Burnt Siena, Verdaccio Scuro and Burnt Umber.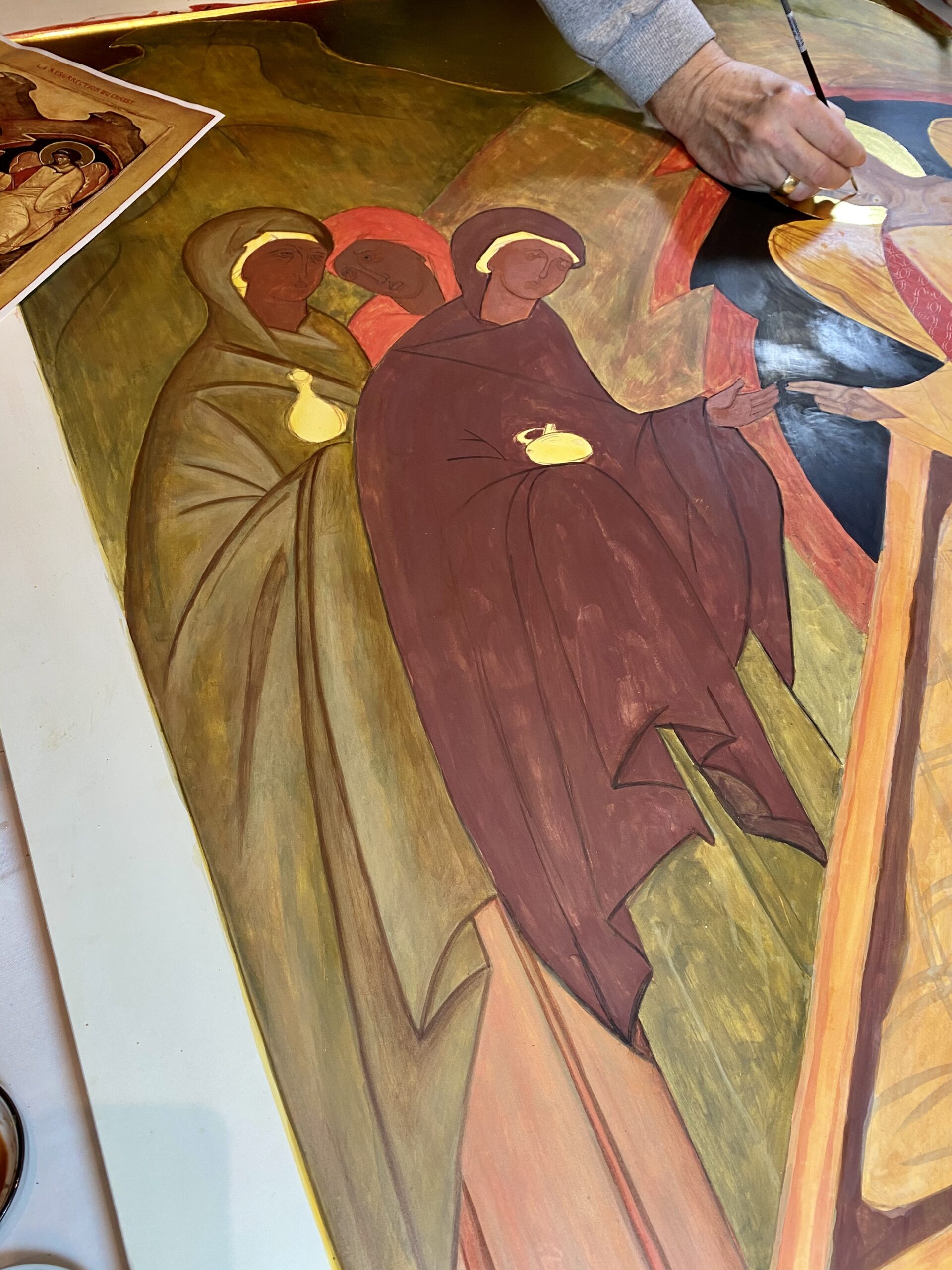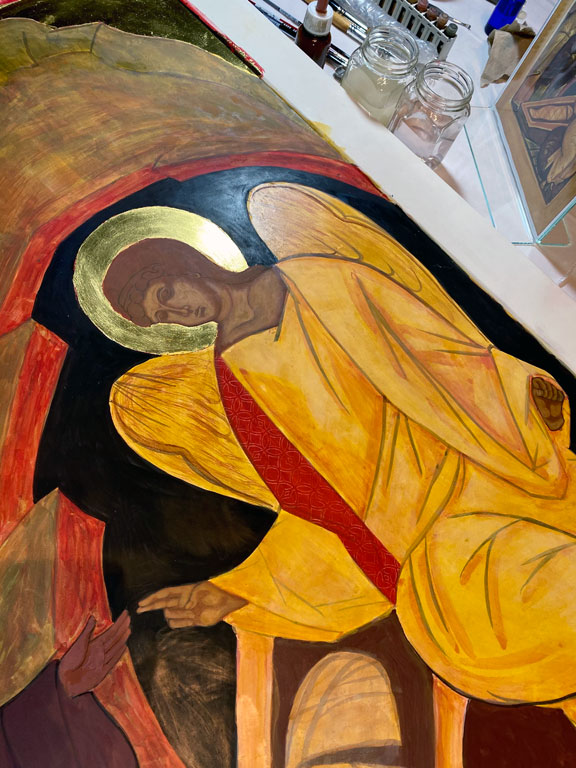 The Angel's facial masses are currently in the stage of yellow ochre and white.
Landscape elements in iconography often look otherworldly to us, but that is only because we aren't familiar with the topography of the ancient region. Take a look at the examples below.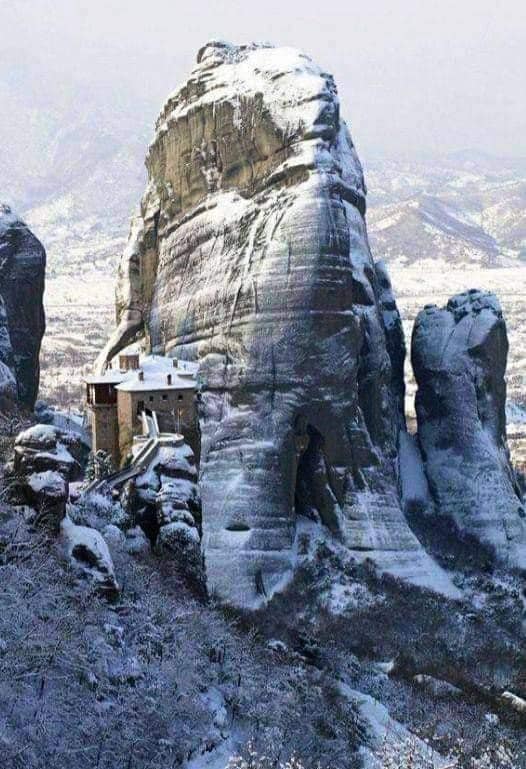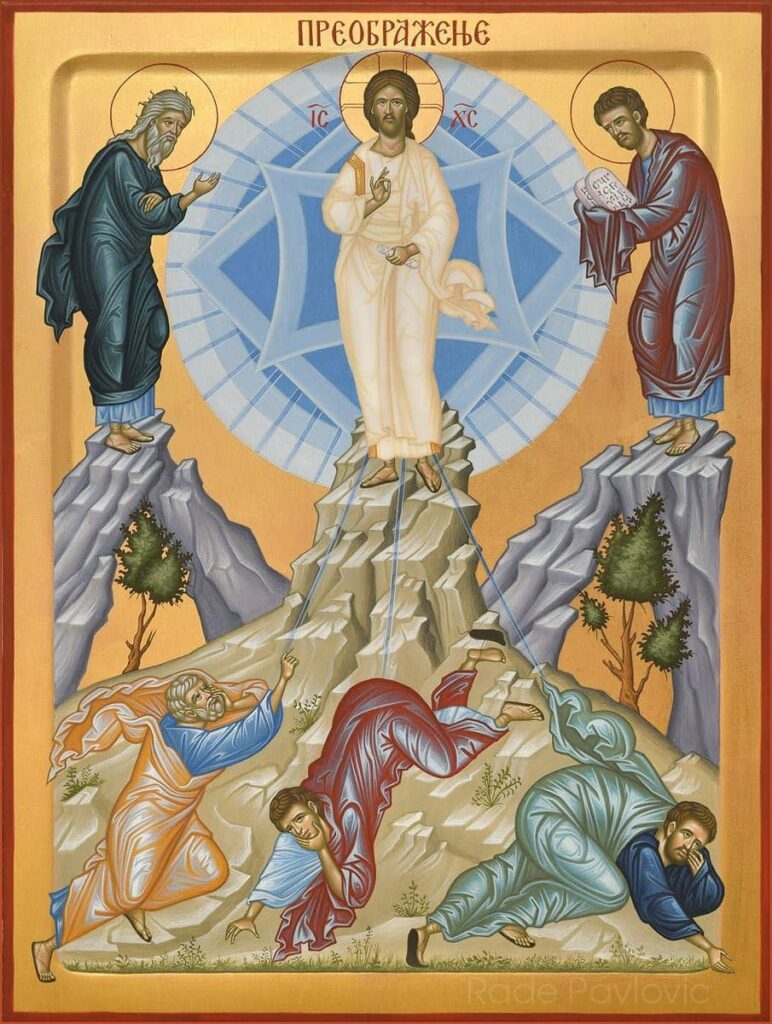 Rocks and mountains have a different shape in iconography. Student, Rachael Kitchens, paints the iconographic landscape elements at the bottom of the icon, using Verdaccio scuro, Burnt umber, and Burnt Siena. You may notice that we keep mentioning the same pigment colors! This technique harmonizes the icon, creating balance and peace for meditation and prayer.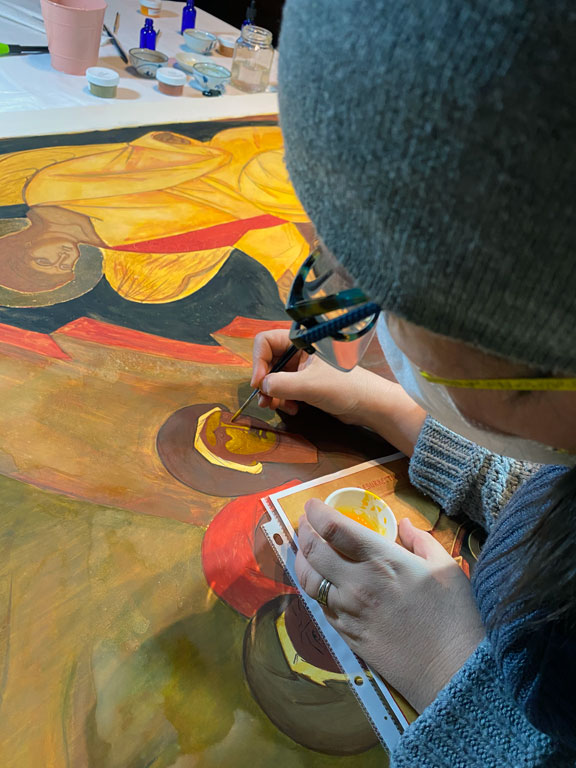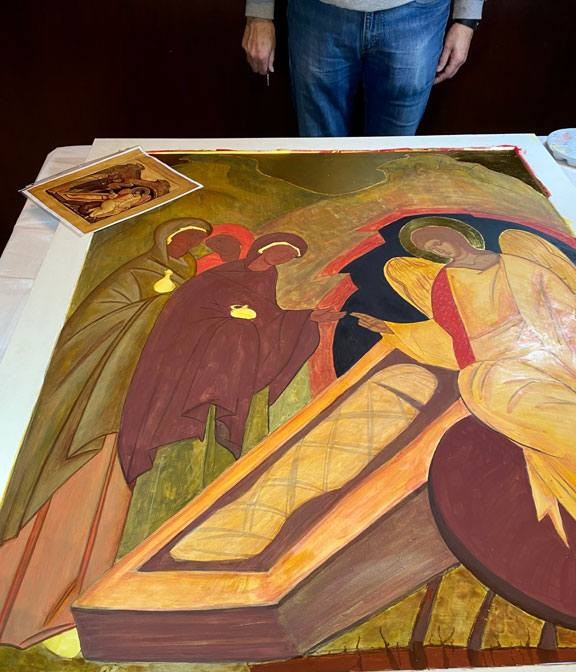 It is good to take a step back and assess.